Holiday offers
Current offers include:
Florida holidays near Disney World
What about this for a Florida holiday deal. Excellent accommodation and convenient to all the Orlando attractions in Florida - worth a visit to the website if only to get lots of ideas of what you can do in Florida other than visit Disney!
EllaVista (sleeps 12)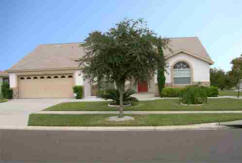 EllaVista's owner has offered the club £50 for each successful booking made where you cite this advert in your booking details. Click on www.ellavista.com to check out their website and confirm availability, not only will you get a great holiday but you will be helping the club raise funds as well.

Sleeping up to 12 adults, EllaVista is situated in an award winning community close to shops and fast food restaurants, just 10 minutes from the magical Disney World theme parks and 35 minutes from Orlando International airport. The villa has excellent golf courses and fishing areas close by.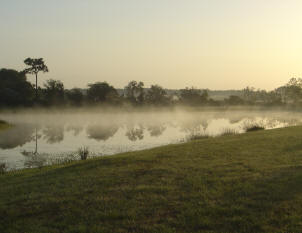 Local fishing lake
Pool & screened sun-deck
Users have free use of tennis courts; soccer field, basketball court and children's play areas. Check their comprehensive web site at www.ellavista.com for more details and rates.
When booking mention offer code 'BWOD' to ensure the owner knows to pay us or just click here to send him an email.
Website: www.ellavista.com
Chamonix - all year resort
Chalet Petit Tinqueur is owned and run by 30something good time boy, Sam Owens, ably assisted by a team of highly organised tearaways. They promise you great times in Chamonix throughout the year.

Chalet Petit Tinqueur is in Les Praz, 20-30 mins' walk from the centre of Chamonix (or 5 mins by car/bus/taxi). It's on the sunny side of the valley, well away from the road and is just 100m from the Flégère cable car, the mega-friendly Ravanel ski hire shop and the golf course.

The accommodation is extremely flexible. It can comfortably fit 8 people (9-10 if you know each other well...) - whether friends, colleagues, couples or families. During the skiing season the accommodation is fully catered.

Chamonix is obviously well known for skiing but Chamonix is actually busier in summer than in winter. Walkers, climbers, activity nuts and families flock there in their thousands. Self-catered prices in summer start from 725€ for a short break of up to 5 nights or 995€ for a week. Fully catered ski season prices start from around €375 per person for 7 nights.

To find out more click here and don't forget to mention Brentwood Trampoline Club when making your booking.



Rhone Vineyards, Southern France
If you're looking for an idyllic spot for a holiday, deep in the south of France, beautifully renovated, surrounded by vineyards, woodlands, lavender fields and ancient villages, then 'Les Beaux Terroirs' could be just what you are looking for.

'Les Beaux Terroirs' is a collection of cottages and apartments, recently converted from 250-year old buildings on the edge of a village surrounded by the Rhone vineyards of southern France. With a brand new swimming pool and mature gardens, it's a perfect spot for a break any time of the year.

Gigondas is a big cottage, sleeping 8-10 in loads of space. Chateauneuf du Pape and Cote Rotie are apartments, each sleeping 2-4. Book one place on its own, or team up with friends/family and book more.

Prices for a weeks self-catered stay in Gigondas start from as low as 695€ in low season while the apartments start from just 395€.

To find out more click here and don't forget to mention Brentwood Trampoline Club when making your booking.