All about Brentwood Trampoline ®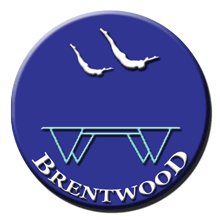 These pages will tell you all about the who, what , where and when of the club. Check details of session times, rates, organisation structure and how to find us.
Club Profile
Founded in the 1980s Brentwood Trampoline Club strives for competitive excellence without compromising the ability to have fun.
The club caters for all categories of bouncer although with a bias towards those wishing to compete and 'go as far as they are able'. For some members, this might be only as far as regional competition; others will look to strive for national or international recognition. The club's coaches support all members to achieve their goals.
The club is a non-profit, members-owned club. It owns 8 trampolines (all Eurotramp 4mm x 4mm beds), and a large range of safety equipment which is deployed at every session for the benefit of the members.
We train in the Courage Hall at Brentwood School Sports Centre; we are not directly associated with any other club or facility in the Brentwood area. As well as being our trampoline centre, many other activities are available in the Brentwood School Sports Centre.
Club Organisation
An executive committee (of members or their parents) provides administrative and executive support. Operational activities are the sole responsibility of the coaches with direction from the Senior Coaching Team. All members (or parents of minors) are eligible to elect the committee at the clubs AGM. Coaches & welfare officers are de facto committee members.
As a club we depend heavily on the support of our volunteers without whom the club would have extreme difficulty operating. If you would like to offer your support to the club please approach any of the coaches or committee who would be pleased to let you know what opportunities exist including for example:
fundraising;
committee roles;
coaching/coaching assistants;
conditioning coaches;
judges;
competition helpers;
etc…
Even if you have never bounced yourself we will be able to find a fulfilling role for you.
How to find us
The club trains in Courage Hall in the Brentwood School Sports Centre, Middleton Hall Lane, CM15 8EE. Most members visit us by car and although there is a reasonably large car park it can sometimes be busy if there are school events or matches underway. The centre is between 2 mainline stations, Brentwood and Shenfield which are approximately 1 mile and 1½ miles away, both have ample taxi provision but little public transport. These stations are both on the London 'Metro' service out of Liverpool Street and Shenfield is also on the Southend and East Anglia routes.
The following google map should help you find us, try clicking on our logo to get directions, if you are pretty familiar with the area just zoom in using the navigation controls in the bottom left-hand corner: