Welcome to Brentwood Trampoline ®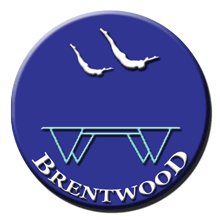 Welcome to Brentwood Trampoline Club, one of the most successful clubs in the region. Having produced several junior internationals in the past, we continue to train members to a high standard to compete at all levels. We also offer recreational and adult trampoline classes with pay-as-you-go (PAYG) options for those not able to make a regular commitment. You are never too old to try!
We train in the Brentwood School Sports Centre, Middleton Hall Lane, CM15 8EE. You can read more about us here. If you are interested in finding out how much our town was central to the direction of competitive trampoline in its early years, read here.
Upcoming Sessions
(For Tuesday PAYG sessions, just turn up and bounce for £10, for Saturdays please pre-book on Friday, contact us on 07714 421960 for details on PAYG or Membership.)
20th September 2023

No BTC Session - School event

20th September 2023 5:45 pm - 5:45 pm
Brentwood School Sports Centre, Middleton Hall Lane, Brentwood CM15 8EE, United Kingdom

No BTC Session - School event

20th September 2023 7:15 pm - 7:15 pm
Brentwood School Sports Centre, Middleton Hall Lane, Brentwood CM15 8EE, United Kingdom

No BTC - O16 Pay-As-You-Go - School Event

20th September 2023 7:15 pm - 7:15 pm


21st September 2023

No BTC Session - School event

21st September 2023 5:45 pm - 5:45 pm
Brentwood School Sports Centre, Middleton Hall Lane, Brentwood CM15 8EE, United Kingdom

No BTC Session - School event

21st September 2023 7:15 pm - 7:15 pm
Brentwood School Sports Centre, Middleton Hall Lane, Brentwood CM15 8EE, United Kingdom

22nd September 2023

Inter Regional Challenge Cup Final - Birmingham

22nd September 2023 - 24th September 2023
Utilita Arena Birmingham, King Edwards Rd, Birmingham B1 2AA, UK

23rd September 2023

24th September 2023

Inter Regional Challenge Cup Final - Birmingham

22nd September 2023 - 24th September 2023
Utilita Arena Birmingham, King Edwards Rd, Birmingham B1 2AA, UK

25th September 2023

BTC Session - Prepay only

25th September 2023 5:45 pm - 7:15 pm
Brentwood School Sports Centre, Middleton Hall Lane, Brentwood CM15 8EE, United Kingdom

BTC Session - Prepay only

25th September 2023 7:15 pm - 8:45 pm
Brentwood School Sports Centre, Middleton Hall Lane, Brentwood CM15 8EE, United Kingdom

27th September 2023

BTC Session - Prepay only

27th September 2023 5:45 pm - 7:15 pm
Brentwood School Sports Centre, Middleton Hall Lane, Brentwood CM15 8EE, United Kingdom

BTC Session - Prepay only

27th September 2023 7:15 pm - 8:45 pm
Brentwood School Sports Centre, Middleton Hall Lane, Brentwood CM15 8EE, United Kingdom

BTC - O16 Pay-As-You-Go

27th September 2023 7:15 pm - 8:45 pm


28th September 2023

No BTC Session - 6th form open evening

28th September 2023 5:45 pm - 5:45 pm
Brentwood School Sports Centre, Middleton Hall Lane, Brentwood CM15 8EE, United Kingdom

No BTC Session - 6th form open evening

28th September 2023 7:15 pm - 7:15 pm
Brentwood School Sports Centre, Middleton Hall Lane, Brentwood CM15 8EE, United Kingdom

30th September 2023

BTC Session - Prepay only

30th September 2023 1:30 pm - 3:00 pm
Brentwood School Sports Centre, Middleton Hall Lane, Brentwood CM15 8EE, United Kingdom

BTC PAYG - requires pre-booking - please email [email protected] for details

30th September 2023 1:30 pm - 3:00 pm
Brentwood School Sports Centre, Middleton Hall Lane, Brentwood CM15 8EE, United Kingdom

Trampolining session on a pay as you go basis - all ages welcome.

BTC Session - Prepay only

30th September 2023 3:00 pm - 4:30 pm
Brentwood School Sports Centre, Middleton Hall Lane, Brentwood CM15 8EE, United Kingdom

2nd October 2023

BTC Session - Prepay only

2nd October 2023 5:45 pm - 7:15 pm
Brentwood School Sports Centre, Middleton Hall Lane, Brentwood CM15 8EE, United Kingdom

BTC Session - Prepay only

2nd October 2023 7:15 pm - 8:45 pm
Brentwood School Sports Centre, Middleton Hall Lane, Brentwood CM15 8EE, United Kingdom