Welcome to Brentwood Trampoline ®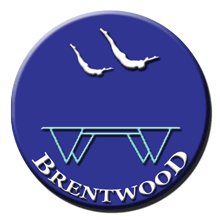 If you are interested in joining us, please check our sessions page for more information.
Welcome to Brentwood Trampoline Club, one of the most successful clubs in the region. Having produced several junior internationals in the past, we continue to train members to a high standard to compete at all levels. We also offer recreational and adult trampoline classes with pay-as-you-go (PAYG) options for those not able to make a regular commitment. You are never too old to try!
We train in the Brentwood School Sports Centre, Middleton Hall Lane, CM15 8EE. You can read more about us here. If you are interested in finding out how much our town was central to the direction of competitive trampoline in its early years, read here.
Upcoming Sessions
(For Wednesday PAYG sessions, just turn up and bounce for £10.50, for Saturdays please pre-book on Friday. You can find out more about our sessions here, if that doesn't answer your questions then please contact us on 07712 877310 (the best time is mid-afternoon weekdays).
6th December 2023

7th December 2023

9th December 2023

11th December 2023

13th December 2023

14th December 2023

16th December 2023

18th December 2023